Profile of Managing Director and Key Personnel
Mr. Bhuvnesh K. Agarwal, Managing Director of BR Biomedical (P) Ltd was born in 1951 at New Delhi, India. His schooling happened in many different cities across India due to frequent transfer of his father who was serving with the Government of India. This gave him exposure of different Indian states and people. Finally, in 1973, he graduated in Mechanical Engineering from Banaras Hindu University, a prestigious and reputed Engineering college in India. After graduating he joined a leading engineering Industry in Delhi engaged in manufacturing of compressors and pressure vessels. For 2 years he gained basic manufacturing knowledge in planning, production, quality control etc. This exposure laid a solid engineering foundation which helped in later life.
In 1976, he left India for Iran and worked there in a processing industry manufacturing vegetable oil. This provided him with an opportunity for further professional growth. During his stay in Iran, apart from Iranians, he came in touch with Americans and Japanese who had supplied capital equipments there. This international exposure increased the professional growth very substantially.
In 1979 after working for a little more than 3 years, Mr Agarwal migrated to Kuwait, where he started a career in sales and marketing of industrial pumps. The job involved core marketing and sales operations to the domestic as well as institutional buyers. He acquired basic marketing knowledge from his German boss; and sales strategies from his Syrian boss. The job involved regular travelling to Germany for interactions with the manufacturer on the customer feedback. This gave him an exposure to international trade and business practices. During this period, he interacted with practically all nationalities including Germans, Americans, Italians, French, Arabs, and South Americans etc.
In 1987, after being Non Resident Indian for 11 years, he chose to return to India to serve his motherland. In 1987, he established his first marketing company, Vibhu International, dealing with engineering consumables such as welding electrodes, grinding wheels, fasteners and cutting tools etc. This went on for 13 years and provided him a lot of experience of the Indian market and business practices. In February 2001, at the instance of one of his friends, who had a long experience in Medical Equipments; he started BR Biomedicals for the import and distribution of Medical equipments in India.
Mr. Agarwal, is a core marketing professional spearheading growth strategies for BR Biomedical Pvt Ltd and setting service standards for others to follow. He carries with him an ocean of experience in international trade, and has been travelling all around the world since last more than 3 decades. He is at home with any nationality and has deep understanding of the different cultures and practices in many countries around the world. Besides English, he speaks Hindi, Punjabi, Persian a little Arabic and has working knowledge of German. He is very hard working, kind hearted, ideologue and spiritual in nature, deeply nationalistic, and loves travelling and interacting with different people. He is widely read, can speak on any subject from religion, politics, history, geography, horticulture, and almost anything between earth and the sky. He is practicing Yoga since last 4 decades.
Key Personnel
Mukesh Jain Vice President -Marketing and Sales
He is a Hardworking, dynamic sales professional with more than 20 years of experience in Sales & Marketing, Business Development in medical Equipment Industry . He is a Qualified Engineer and Business Graduate He has Experience of Dealing in Variety of Medical equipment and consumables and has been Instrumental in Introducing and establishing many concept products in Indian Market such as Human Patient Simulators, Air Asepticization products, Reusable Patient Warming systems, Hyperbaric Oxygen Therapy Systems, Imported Hospital furniture etc. As a part of his Job Responsibilities He has travelled widely throughout the world and possesses vast experience in International trade and business practices and relationship building. He has a proven track record of Exemplary performances and Long term Commitments to company objectives.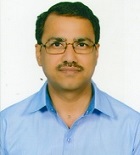 Rajender Prasad GM-Customer Support
He is an Electronics Engineer with 30 Years of experience handling various electronics & medical systems like in Rehabilitation, Neurology, Histopathology, Medical education, Medicine, Cardiology, Radiology, Radiotherapy & Nuclear Medicine. He also has got technical training at various Principals factories in Europe for different equipment's. He is heading technical team and providing technical supports to our customers and ensures a high level of customer satisfaction andeffectively manages customer expectations. He's been with the company since more than 8 years. His association with BR Biomedicals Pvt. Ltd has been fruitful with his dedication and hard work.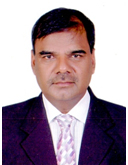 Suman Prakash GM-Marketing and Operations
She is an MBA with specialization in Marketing & HR having 18 years of Experience in Marketing, Sales Coordination, Business Operations, documentation related to Institutional & Corporate Sales & Communications in Healthcare Sector. Having exposure & thorough knowledge of Government (Tenders) & Corporate business documentation. Accountable for back office sales activities & heading the documentation department with a team of people. She has a proven track record of responsibility, integrity, and commitment to company objectives. Her skills, experience, and reputation for excellence is greatly enhancing our company's performance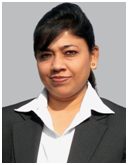 J P Sharma Marketing Consultant
He has a vast experience of over 25 years in the Medical and Healthcare industry institutional sales and defence segment and has been actively involved in sales/marketing of–all kinds of ICU equipment, Surgical disposables, OT, ICU and Anesthesia consumables, Respiratory products and Clinical diagnostic equipment. Throughout his career he has worked with various organizations and had exposure on vast array of brands such as Becton Dickinson Pulse Oximeters, Bleeze Ventilators, Pentax Endoscopes & Gastroscopes, MIR & Medgraphics respiratory products and range of Laproscopes & Lapcoli equipment. Eschweiler ABG & Electrolyte Analyser. His Vast and varied experience has been an asset to the company.